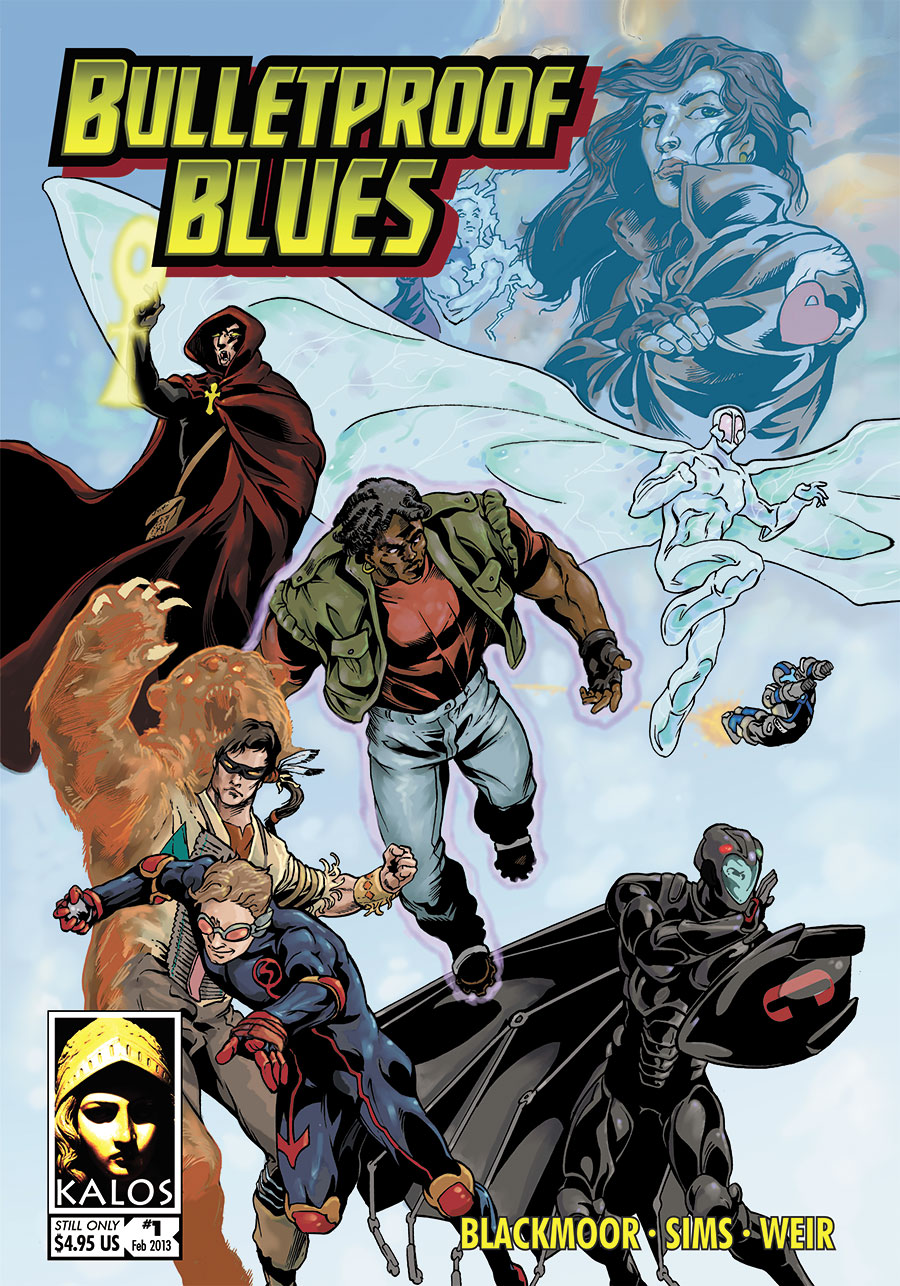 We have completed the revised print layout for Bulletproof Blues, and (knock on wood) it should be available on DriveThruRPG in a week or so (once we receive the proofs and confirm that the end result is what we want). The print version should also be available from Chronicle City soon.
While working on the print layout, we took the opportunity to correct and improve the download version. A few of the changes are:
Improved Index and PDF bookmarks
Improved layout of the "Characters" chapter
Corrected the licensing of the "Basics" and "GM Advice" chapters
Widened the margins just a bit to improve readability
Corrected a number of typographical errors
This update is free to anyone who has previously purchased Bulletproof Blues on DriveThruRPG. Just log into your DriveThruRPG account and look in your Library to download the updated version.
Bulletproof Blues is a "rules light" superhero roleplaying game set in the world-famous universe of Kalos Comics, creators of Paragon, Rook, Antiope, Doctor Arcane, and the rest of the Justifiers, as well as sinister organizations like Aegis and GORGON, and mysterious entities like The Bride. From the ancient ruins of Lemuria to the far reaches of the Hausdorff Dimension, the Kalos Universe is now yours to explore.